Q&A with entrepreneur, philanthropist, and alum Dr. B. Jin Chang
After graduating from U-M where he worked with Prof. Emmett Leith, Dr. Chang founded SurgiTel, which provides dental professionals and surgeons with ergonomic vision-aide products.
Enlarge
×
Prior to founding SurgiTel, Dr. B. Jin Chang earned a PhD from ECE in 1974, where he was advised by Prof. Emmett Leith, the inventor of practical holography. Chang and his family, including his daughter Jane (BA Economics 1992), his son-in-law Charlie (BA Liberal Arts 1993), and his son Michael (BSE Industrial Operations 1999; MBA 2012), have been longtime supporters of ECE.
In this Q&A, Chang shares entrepreneurial journey, his advice for students interested in founding a startup, and his memories of Prof. Leith.
Have you always wanted to be an engineer? How did you choose your specialization?
No. I want to be a businessman, but I never thought about any specific technical field until eleventh grade. I originally planned to enter a military academy as the first step to be trained as a future leader, but after consulting with my teachers, I decided to make electrical engineering my specialty.
Tell us about your company, SurgiTel. How did you become involved with General Scientific Corporation (GSC)? What has the journey been like?
SurgiTel was founded as a division of General Scientific Corporation in 1992 to fulfill my personal life aim, which is to effectively use God-given talents for fellow human beings and to glorify the name of God.
Prior to SurgiTel, in 1979 I founded Kaiser Optical System, Inc (KOSI) as a subsidiary of Kaiser Aerospace & Electronics (KAE) to develop advanced head-up display (HUD) system with holographic combiners for fighter jets. With KOSI, I learned various aspects of visual optical technologies and associated human engineering technologies.
In 1991 I purchased GSC and founded SurgiTel as a Division of GSC. The founding purpose of SurgiTel was to develop ergonomic vision-aid products which help clinicians (dental professionals and surgeons) work better safely by providing them with enhanced vision and helping them work with good ergonomic posture. Combining GSC's traditional optical technologies and human engineering used for HUD optical systems, we developed posture-safe surgical loupes, eye-safe LED headlights, and loupe-mountable digital camera systems by inventing various new vision-aid system concepts: compact optical designs, ergonomic eyeglass frames, and new system integration.
Today, SurgiTel is known worldwide as a top developer of loupes, LED headlights, and digital cameras. It has over twenty-five sales reps in North America and over twenty international distributors with plans to further expand its business areas.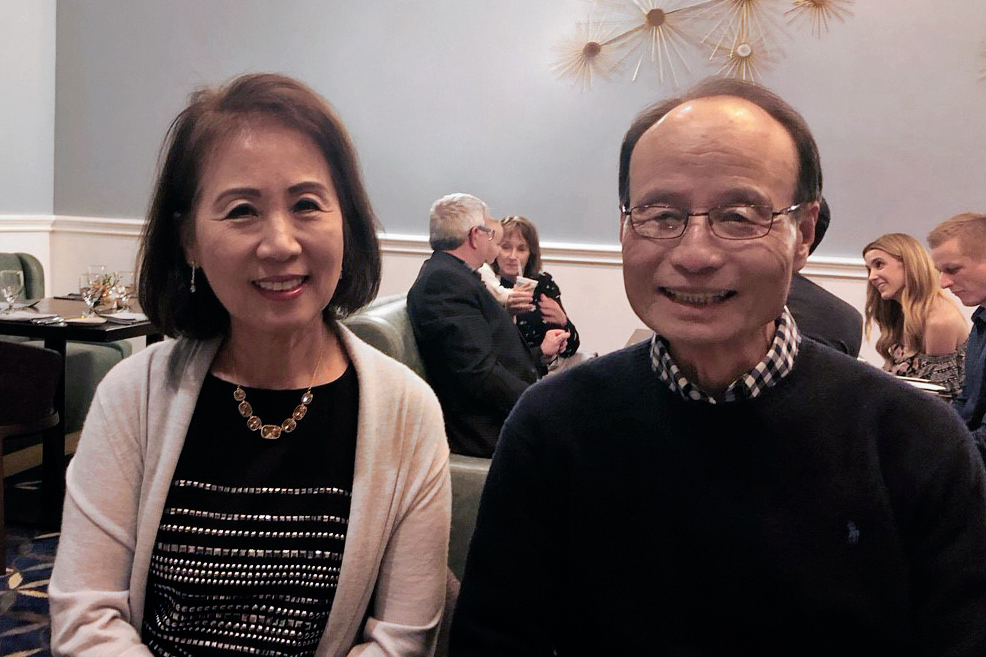 Enlarge
×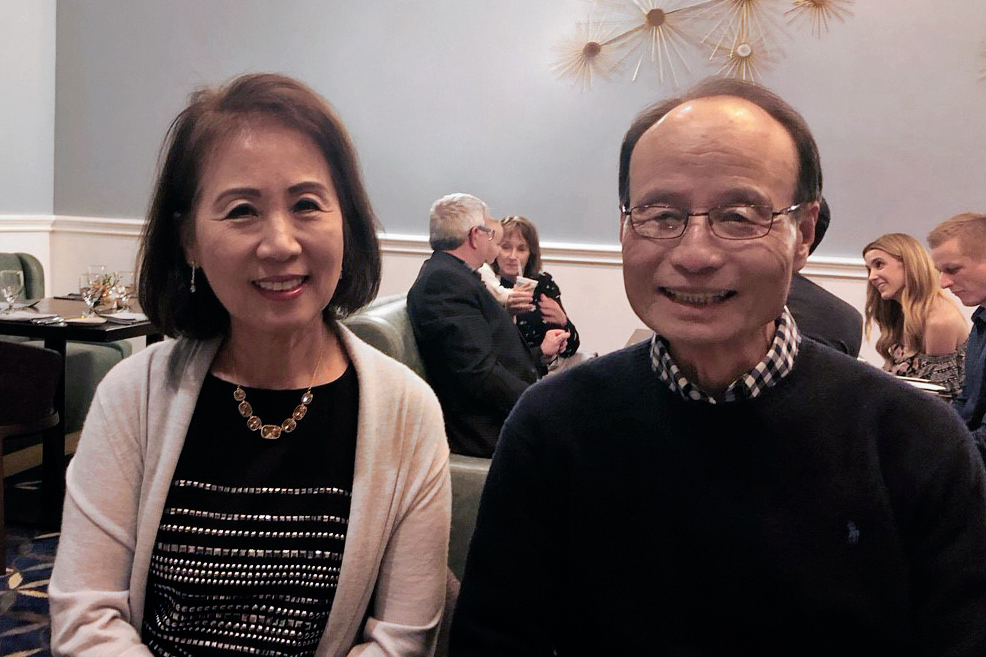 What has been most rewarding about entrepreneurship for you? What has been most challenging?
The most rewarding has been to see that our ergonomic loupes have helped many clinicians practice dentistry and surgery by eliminating their neck pain. It's also been rewarding to fund a charity foundation (The Chang Family Foundation), which can help others financially.
The biggest challenge as an entrepreneur is to grow the company while continuing to maintain majority ownership. My experience with KOSI helped me manage initial financial issues wisely without losing the majority ownership.
What advice would you give to current engineering students who are interested in entrepreneurship?
Start by writing down your thoughts about products or services and think about how you may start – timing and seed capital. Ask yourself who may need your products or services. You may learn "how to start a business" by working with start-up companies where you may volunteer to take as many responsibilities as possible. But the initial plan is a just dream. You will face real world issues, which force you to adjust the plan.
Why did you choose the University of Michigan for your education?
I chose U of M over Stanford because of better financial aid (tuition scholarship and teaching and research assistantships). Also, I liked the U of M campus.
What are some of your fondest memories of U-M? (e.g., classes, professors, activities, etc.)
There are many fun memories, such as sports activities among students and discovery of new technical ideas. But my fondest memory is with Professor Emmett Leith, who was my PhD program advisor. Professor Emmett Leith picked me up every morning from my Northwood campus apartment for his early classes for several semesters.
I worked with Emmett making holographic optical elements which eventually were applied to the head-up display (HUD) system of F18 aircrafts and special notch filter needed for advanced holographic Roman Spectrometer which I invented with KOSI later and is the main product of KOSI today.
How did you feel when both your children also decided to go to U-M? What is it like sharing an intergenerational Michigan experience?
Both my children chose U-M over other schools because U-M has good reputation with both academic and athletic programs. My daughter was captain of Huron high tennis team and my son was captain of Huron high hockey team. We as a family have been enjoying watching various U-M games.
Your entire family is known for philanthropy, and you've been particularly supportive of U-M and ECE. What inspires you to give?
I give because the financial aid I received from U-M have made me what I am today. My family will continue to support U-M and ECE.
Do you have any hobbies you'd like to share?
I like reading and enjoy playing golf.
What are your plans for the future?
As my life aim, I would like to continue to help others by using God-given talents as far as God may allow me to have good health. I would like to help young entrepreneurs in various ways if opportunities are given to me.
Is there anything else you'd like to say?
Young people should be encouraged to think about starting their own businesses. Most people may think that starting new businesses is risky, but I think that "not taking risk" may be the real risk.