Dennis Sylvester Elected to National Academy of Inventors
Sylvester's inventions in low-power chip design have led to multiple startup companies and products found in hundreds of millions of devices.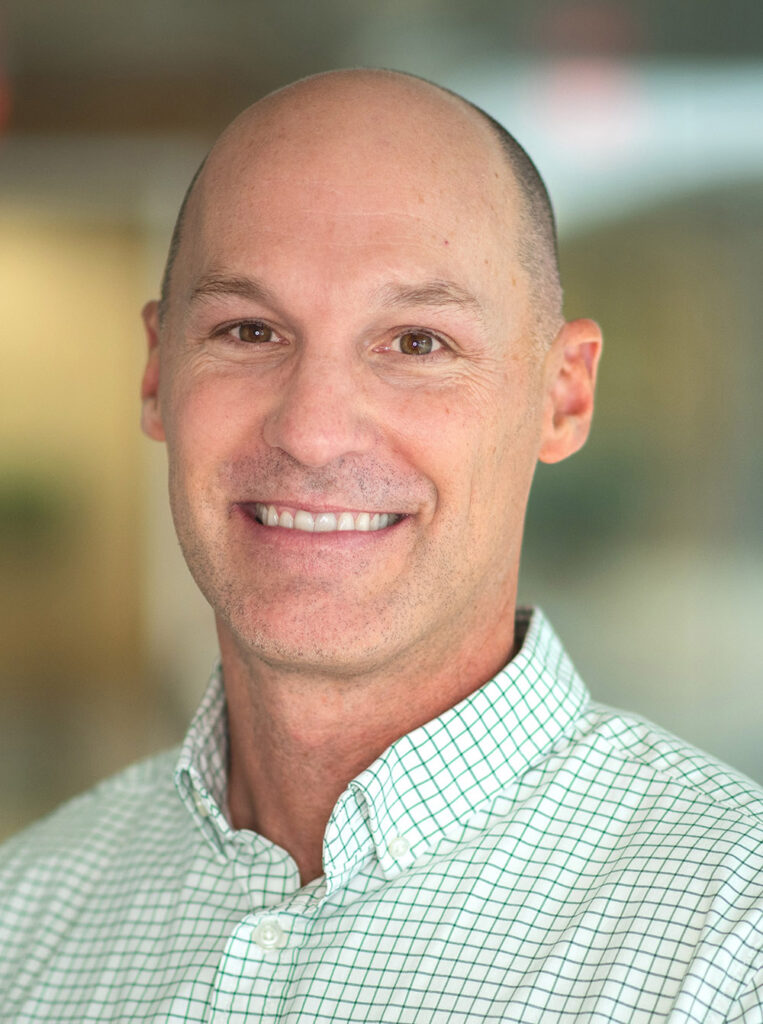 Dennis Sylvester, Edward S. Davidson Collegiate Professor of Electrical and Computer Engineering, has been named Fellow of the National Academy of Inventors (NAI).
The NAI Fellows Program highlights academic inventors who have demonstrated a spirit of innovation in creating or facilitating outstanding inventions that have made a tangible impact on the quality of life, economic development, and the welfare of society. Election as a NAI Fellow is the highest professional distinction awarded to academic inventors.
"This year's class of NAI Fellows represents a truly outstanding caliber of innovators. Each of these individuals have made significant impact through their work and are highly-regarded in their respective fields," said Dr. Paul R. Sanberg, President of the NAI. "The breadth and scope of their inventions is truly staggering. I am excited to see their creativity continue to define a new era of science and technology in the global innovation ecosystem."
Professor Sylvester is a pioneer in the field of low power integrated circuit design, a serial entrepreneur, and advisor to multiple tech companies. He currently holds 51 U.S. patents in the area of semiconductor integrated circuit design, the majority of which have been licensed to companies, including ARM, Sony, Ambiq, Mythic, Cubeworks, and Tela Innovations.
He is also a co-founder of Ambiq and Cubeworks, and his technology forms the basis for Mythic, founded by his former doctoral students.
NAI Fellows are known for the impact of their U.S. patents. One of Sylvester's patents in the area of ultra-low-power circuit design is found in more than 170 million chips shipped by Ambiq, many of which are found in health-related wearables and smart watches as well as other products that require minimal power to power their tiny batteries.
The younger company, Cubeworks, is commercializing the Michigan Micro Mote (M3) platform. The M3, also known as the world's smallest computer, has a modular design that is capable of sensing a variety of parameters, depending on what is needed. It was developed by a team of faculty led by Sylvester and longtime collaborator David Blaauw, and is associated with dozens of patents. Potential markets include asset security and asset tracking.
A transformative patent in the area of floating gate transistors, co-authored by Sylvester and licensed to Mythic, is found in one of the company's products that enables fast (25 Tera operations per second) video analytics in edge devices.
The patents mentioned above were co-authored by Sylvester's longtime collaborator and company co-founder, David Blaauw, as well as many of the more than 40 doctoral students he's graduated over the years.
An earlier patent of Sylvester's, co-authored by colleagues at UC San Diego and one of his doctoral students at Michigan, was in the area of design for manufacturability. This technology spawned a startup company, Blaze DFM, later acquired by Tela Innovations, which worked with the world's leading semiconductor foundry, Taiwan Semiconductor Manufacturing Corporation (TSMC), to reduce power in products manufactured for companies such as AMD and Qualcomm.
Sylvester has published over 550 articles, which have received nearly 30,000 citations.
Several papers have earned best paper awards, including his 2018 paper on neural cache which was selected as an IEEE Micro Top Picks. He also received the 2000 Beatrice Winner Award at the IEEE International Solid-State Circuits Conference (ISSCC).
In addition to serving as Senior Associate Chair of ECE since 2018, he currently serves as Editor-in-Chief of IEEE Journal of Solid-State Circuits, and is a former member of the IEEE Solid-State Circuits Society Administrative Committee.
Sylvester was a co-recipient, along with Blaauw, of the College of Engineering Innovation Excellence Award, and more recently, the U-M Distinguished University Innovator award. He was elected Fellow of IEEE, "for contributions to energy-efficient integrated circuits."
Sylvester and the other members of the 2022 class of NAI Fellows will be inducted at the Fellows Induction Ceremony at the 12th Annual Meeting of the National Academy of Inventors on June 27th, 2023 in Washington, D.C.